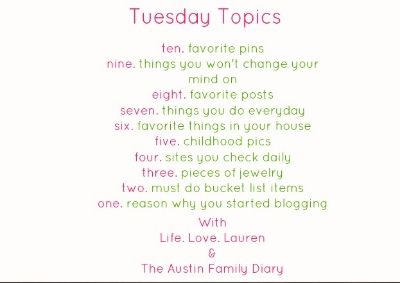 Four Sites I Check Daily
1. Yahoo
It's my email account and it's the first thing I check when I wake up. Ever since getting a smart phone a year ago and having access to that little email icon, I'm now an iPhone monster. And Yahoo mail sees me first. I've also had the same yahoo email account for about fifteen years. I don't like change.
2. Facebook
Facebook sees me second. I talk to friends, family, I even talk to my husband while he's in the same house on facebook. I'm a member of a few mommy groups on facebook, as well as other support and advocacy boards. I also have a facebook page for this little bloggy blog. Facebook is so much more than political smack downs and attention seeking/bragging status updates!
I get teased about how much facebook I frequent but you wouldn't know I was on facebook if you weren't on it, too. Boom.
3. Blogger
I'm still using it to read my blogs and I'll hang on for dear life until google reader is gone. But I also write both my blogs here so Blogger gets a lot of my attention.
4. Instagram
It's like Facebook or Twitter in pictures. How could I not love it? And you gotta love an Instagram filter. It makes a regular picture not boring anymore.
...........................................
I also visit Twitter (starting to love), I'm trying to love and accept Bloglovin', and I used to be on My Fitness Pal daily. But we're on a break.
Oh, and Pinterest. Because I get bored with my recipes.
Stupid iphone and its instant access to my favorite sites.